Create Your Own Unique ring with 2 Names ♥︎
Adjustable size – fits on any finger due to the ring's open design!
The Ring is perfect to be worn if you are in a relationship! Also if you want to have the names of two loved ones constantly at your fingertips.♥︎
Enter Your Name Above To Get Your Custom Ring handcrafted With Love.
Benefits of the Custom Double Name Ring
A cute and original gift
Available in gold, silver and rose gold color
Does NOT tarnish or rust
Will NOT turn your finger green
Made out of stainless steel
Entirely handmade
How can I find my ring size?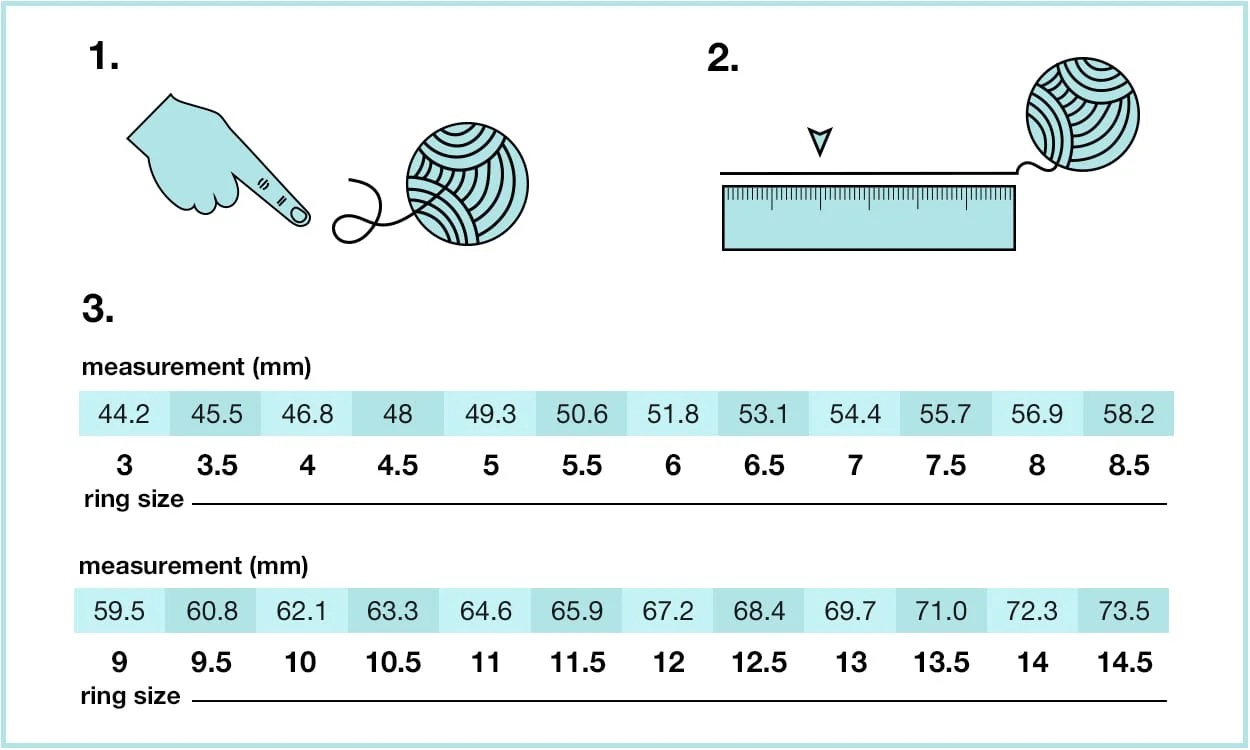 To measure with a string, you will need the following:
String/Floss
Ruler
Pen/Marker
How to measure:
Cut a string that is about 6 inches long.
Fold the string around the base of the finger, just below the knuckle.
Mark where the string ends with the pen.
Place the measured string on the ruler with the area marked on your right.
The number closest to the pen mark is the circumference of the ring in millimeters.
Use the ring size chart above to translate the measurements into a ring size.